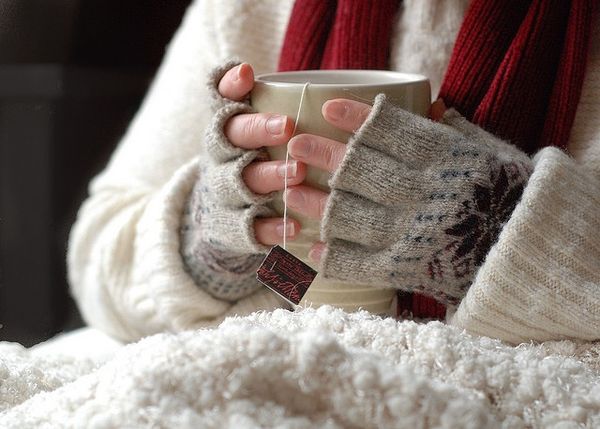 Resting Potential - The Antidote to Blue Monday
Lets take a lesson from nature.....
Tomorrow is Blue Monday, supposedly the most depressing day of the year but is that becuase we set too high an expectation of what we can actually achieve at this time of year?
In nature everything is lying dormant - quietly sitting there under the ground in the warmth gathering its strength ready for the spring. After the busy-ness of the rest of the year its time for quiet and rest. In our modern lifestyle we seem to ignore that we are pre-programmed into this natural phenomenon too and think that as human's we can fight against it.

But this is not a natural time to start new diets, new exercise regimes, new activities. Most people fail as we know. Here's one statistic – 73% of people gave up on new year's resolutions before achieving their goal (www.bodybuilding.com/100%)

We still have a cave man pre-set to eat higher fat foods to get us through the colder winter, so trying to move to salads and 'summer' foods is only setting you up for disaster. Here in the UK our ancestral diet would be fish, meat, nuts and seeds, root vegetables and green vegetables such as leeks, kale, cabbage. If you make these the main bulk, say 80-90% of your diet, then you tend not to crave the sugary stuff. You can jazz it all up with herbs and spices.
So give yourself a break – remember to do your stretches, your mobilisations, drink that water (make it warm if cold water seems unpalatable). I'm not saying don't move – keep doing what you've always done, tog up and get outside whether that is walking, jogging, running, cycling.
Spend time mindfully and reflectively. Consider the things that you DID attain and achieve in the last year and think (only think or maybe write it down) what you do want to achieve this year.

Make a plan that will get you started in the spring. Read up or watch videos of exercise variations that do appeal to you. Research if there's a group or fitness class that you might fancy doing, chat to other people about what activities they take part in.
Now is a good time to decide what challenges you will give yourself and make your plan towards those goals. More than ever there are challenges out there to sign up for. I've just signed up for the Macmillan Marathon walk in the Dedham Vale on 1st August if anyone fancies joining me?
Decide your course of action, plan your goals - who can help you achieve them, who else might be onboard as a gym or training buddy, maybe interview a trainer or coach who could help you.
Lay a foundation for health that you can then use as a platform to Spring forward.
So accept that there is a natural rhythm and right now its rest.....