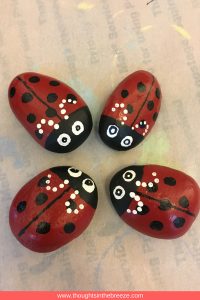 20 Things to do during the Covid-19 Isolation - those things you never got round to doing.....
First of all please don't overwhelm yourself - make it piecemeal....
Maybe sort out the Phone/Laptop Photos, Apps etc so you can find stuff....

Maybe organise those photos and order a collage of your favourite ones on holidays of events that made you happy.

Read or download some audio books - pop some headphones on and potter around in the garden

Watch Maria Kondo Tidying Up on Netflix and start sorting each room out, but again just do small areas.

Try an online game with friends such as scrabble online and challenge yourself.

Do one of the many facebook online quizzes and whatsapp friends or watch party (new skills) at the same time to play along together.

Watch Jamie Oliver's, Carry On and Keeping Cooking - brilliant advice of healthy achievable cooking.

Look after yourself - have a bath, have a face pack, do your toenails - especially with this bank holiday weather!

Download a podcast (new skills?) Claire Baldings walks are brilliant....

Move EVERY DAY!!! Next week I'll be posting more energizing workouts now everyone is bored with HIITS.

Sleep-In!

Keep connected - is there a cousin or someone you don't connect with enough that you could check in on?

Doodle or try some art?? Mine is gonna be aboriginal dot drawings - always been fascinated by it and even I can manage to do a dot........

Sing - loads of people doing online sing-a-longs - if thats your bag go for it, just let me put those headphones on first....

Dance - again loads of real time dance alongs....

Try something completely random - how are you keepy uppy skills - maybe go for your record.

Yes, you can do decorating if you like that kind of thing (she's says off to gloss the hallway stairs woodwork)

Clean things that don't usually get cleaned - sofa covers, curtains, cushions etc

Connect with some local groups on social media - do a virtual walk or museum/art gallery tour.

Just gaze and chill in the garden - look at the clouds, watch the insects on flowers, listen to the birds ......... this is my challenge to myself to learn what birds are tweeting near me.
I hope you are all keeping well, if you are struggling then please connect, I'm always here for a chat. Might even do a virtual coffee morning next week........