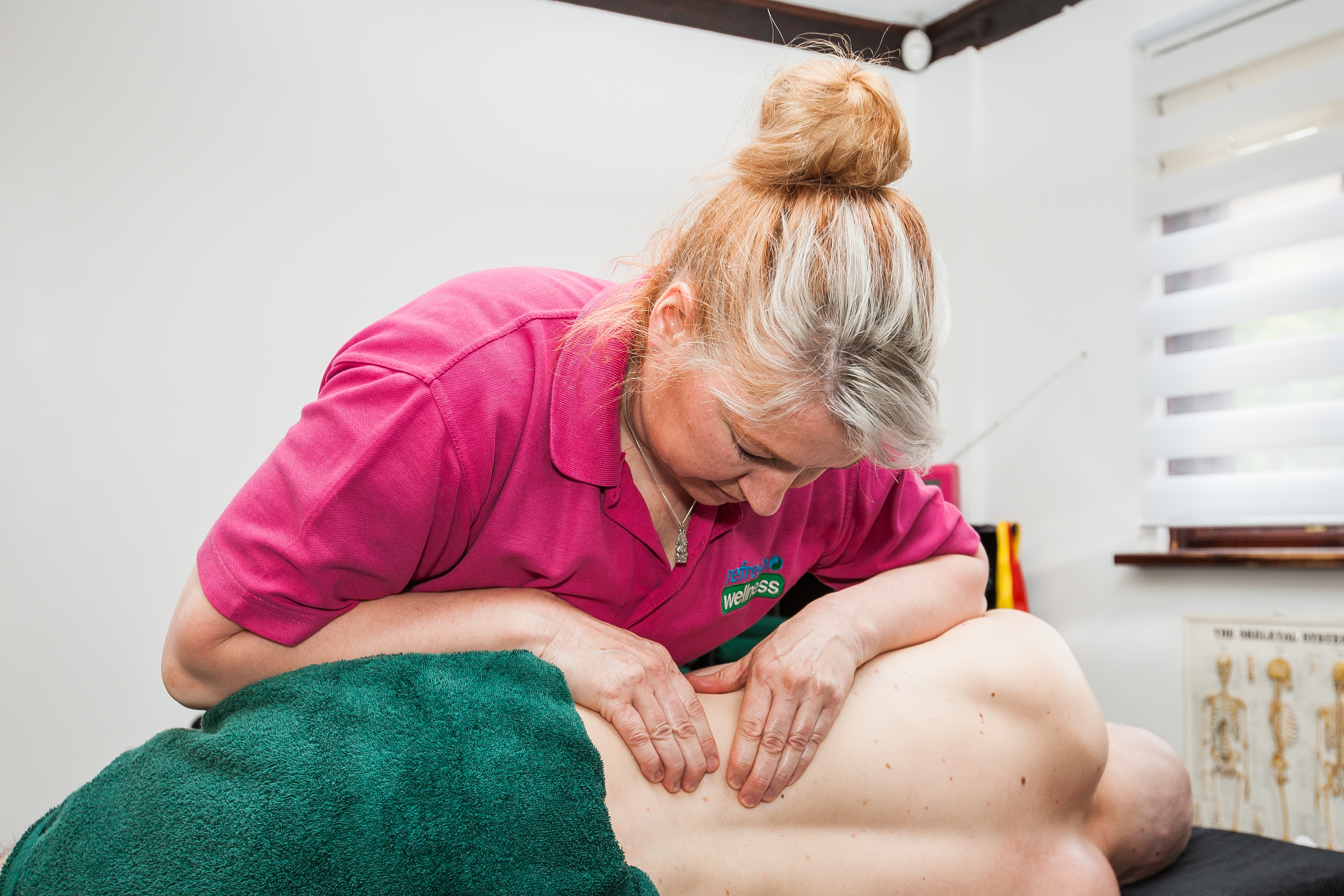 EMPLOYED PART-TIME SPORTS MASSAGE THERAPIST OPPORTUNITY!!
Refresh Wellness are recruiting for a Part-Time Employed Sports Massage Therapist at our Sports Injury Clinic in Ipswich, Suffolk.
If you are looking for opportunity to develop as a Sports Massage Therapist, and want to:


Become the best therapist you can be
Be part of a great team who are just as client-focused as you
Have the security of working in a clinic
Then read on…..
For most Sports Massage Therapists they have to work solo, with little to no support from colleagues - trying to figure out how to grow their client base on their own. That's why here at Refresh Wellness we have created a great environment, giving you the chance to build your business working alongside other therapists and health professionals.
KEY BENEFITS FOR YOU
: Weekly CPD/observations with Sports Massage Therapists and Osteopaths
: Weekly business development meetings
: Full use of gym for own training
: A team of therapists and trainers to share ideas and provide cross-patient referrals
Our clients are loyal, enthusiastic and very willing to learn and engage with their sessions. Many of them are wanting to work on long term health not just quick-fix solutions.
All our clients are self-funding which means they are highly motivated and willing to follow your advice and guidance to improve.
WHAT TYPE OF THERAPIST ARE YOU?
It's important that you're a good fit for our team. These are the qualities that we look for and that you can demonstrate:
Keen to learn - be that your clinical work, or outside of the treatment room.
Accountable - you understand that your results are down to you. You enjoy taking responsibility for your own actions, and love seeing how that helps you improve!
Good manual skills and clinical reasoning -. You're curious when something doesn't go as expected and excited about the opportunity to learn what's going on and how to create change with a client.


We are looking for a therapist who is trained to a Level 3 or above in Sports Massage Therapy. This Therapist should be willing and able to work evenings and some Saturdays.
They should feel comfortable in front of the camera and in promoting via social media and face to face.
They should have some experience of performing Sports Massage on clients.


JOB ROLE
This is a Part Time Employed role.
Salary starting from £15 per hour subject to your experience, with a guaranteed income of 6 hours per week with the opportunity to work extra hours dependent upon client requirements. That is a yearly income of £4680.00


3 month probationary period.


To apply please email Jo at jo_tankard@hotmail.com.
Your application will consist firstly of your current curriculum vitae followed by a face to face interview, secondly we will ask for a 2 minute video demonstrating a stretch as if to a client, then a practical demonstration of your sports massage skills.
Closing Date for applications: Wednesday 31st March 2021.

Refresh Wellness is committed to equal opportunities in the recruitment, training, and development of our team.